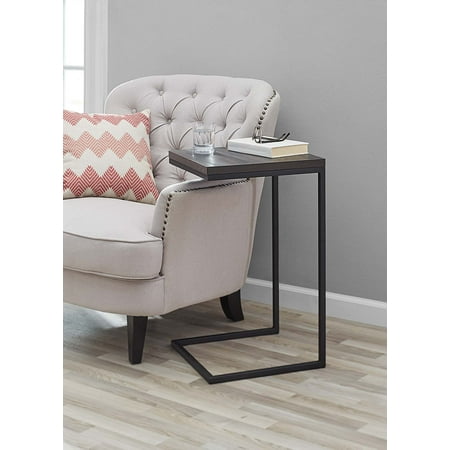 We hope you like what you see. Our designers travel the world and bring back the best and latest in style, finish, and color trends. This inspiring world travel is evident in the cutting edge and innovative furniture solutions we offer to you! Other affordable furnishings from the collection (sold separately) are available to complete the look. For assistance after the purchase, you can to reach out to our award-winning and friendly Midwest based customer service. They are ready to help you every step of the way with any questions you might have about the product. Please contact us at 1-800-523-3987.
Space saving design for use in any room
Durable 1" thick top
Powder coated metal frame
Espresso finish1 year limited warranty
Model #: 427857Box Dimensions: 27.56" L x 18.5" W x 2.48" H
For additional questions or any issues, please contact the manufacturer at 1-800-523-3987.Be sure to check out the Mainstays Mainstays collection for more great items!
Customer Reviews
Price good. Looks good. Me happy.
For the price, this is the best you can get. It looks very nice and appears sturdy enough to handle normal situations. (I'm sure it will buckle if you sit on it). I have higher arms on the end of my sofa and this is the perfect solution by putting it close to me in the middle.John
What I needed for a nightstand
Pros. Light weight,easy to assemble, perfect height, mobile to other rooms if needed, strudy, great price.
Cons. Only Wish they had different color option lighter wood color.franant
Great bang for your buck!
Honestly for the price you can't go wrong. It was very easy to assemble and the quality for the price is fantastic!!!Brianne