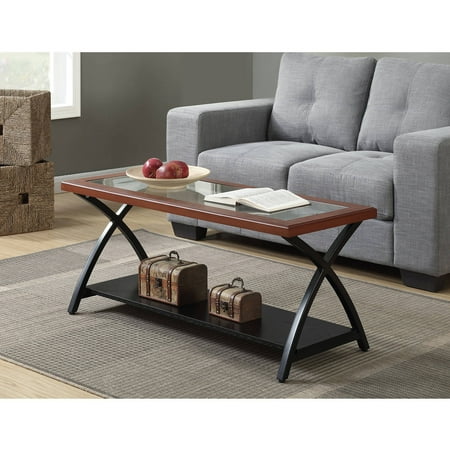 FeaturesBring new life to your space with the sleek and stylish Lakeshore Coffee Table.Featuring a bottom shelf allowing plenty of space for additional storage and display.With an open concept and bold curves paired with a tempered glass table top this piece will exceed your expectations in style and functionality.Lakeshore CollectionBottom Shelf for Additional StorageTempered Glass Table TopColor - Cherry, BlackDimension - 42 x 17.75 x 17.75 in.- SKU: CCI1636
Features
Bring new life to your space with the sleek and stylish Lakeshore Coffee Table.
Featuring a bottom shelf allowing plenty of space for additional storage and display.
With an open concept and bold curves paired with a tempered glass table top this piece will exceed your expectations in style and functionality.
Lakeshore Collection
Bottom Shelf for Additional Storage
Tempered Glass Table Top
Color - Cherry, Black
Dimension - 42 x 17.75 x 17.75 in.
- SKU: CCI1636
Customer ReviewsYou may also be interested in